Monte Barro
Monte Barro is 920m high mountain located in front of Lecco. It is a stand-alone massive from where is opening an incredible view on Como, Pusiano, Annone lakes and all the surround mountains. In sunny days you can even see Milano towers and Swiss mountains from the top! Besides, there is a large archaeological park dating back to the period between the 5th century AD and the goth age.
The principal starting points are from Galbiate and Malgrate. Below are some nice paths to take.
1. Malgrate – Pian Sciresa – the monte Barro top
The starting point from Malgrate is located on "via Pian Sciresa". There is a parking area from where starts the rapid path with stairs to go up. In 15 min hike, you will be at "Pian Sciresa" – a huge, mostly flat area, fantastic for a picnic or just a chill! There are also some nice panoramic points to see the lake. Nearby there is also Baita Pian Sciresa where you can have a lunch, which is not always open though.
You can stop here and relax or continue going up! The path is quite rapid and rocky. You will first walk through the forest until the path leads to an open area from where you can start enjoying an incredible view! Since the mountain is isolated, sometimes there can be very strong winds! So check the forecast before you go. The last part of the path is a bit complex, and you will need to do a small "via ferrata" climbing some rocks. The path takes about 2 hours.
[sgpx gpx="/wp-content/uploads/gpx/Malgrate – pian sciresa – Monte barro.gpx"]
2. Galbiate – Monte Barro top
You can reach Galbiate by car or by bus from Lecco n.D55.
The path from Galbiate starts from via dell'Olive. Go till the end of this street until you enter in forest. There are multiple indications that will not let you get lost! Following the indications to the Monte Barro top, you will pass through the forest seeing some ruins of ancient houses on your way. This way is slightly simpler than the one from Lecco. It will take about 1h30min.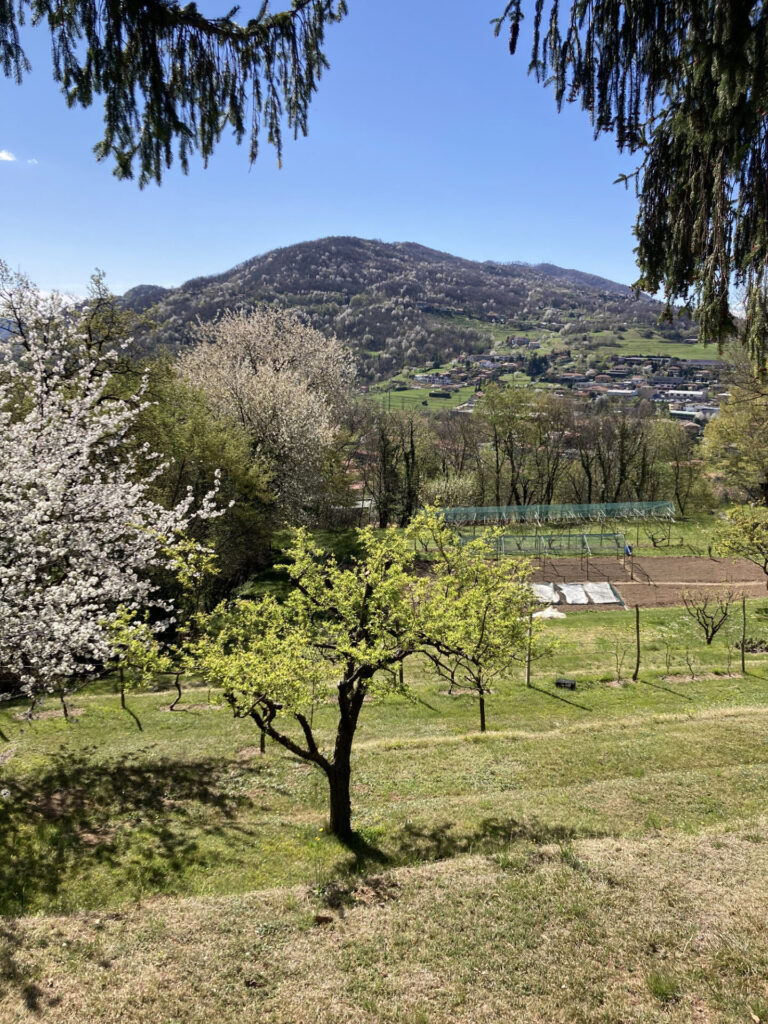 [sgpx gpx="/wp-content/uploads/gpx/galbiate – monte barro.gpx"]
3. Galbiate – Eremo – Monte Barro top
This path is the easiest! Park at Piazzale Alpini (you can reach it only by car), in the upper part of Galbiate. From there, follow an easy path until Eremo. Eremo is a beautiful church with a panoramic terrace! From Eremo, in 30-40 minutes, you will reach the top of the mountain.
[sgpx gpx="/wp-content/uploads/gpx/eremo – monte barro.gpx"]
From the same starting point, you can reach the archaeological park!
You can also do a ring going up from Malgrate and going down to Galbiate (or opposite). There is a very simple and almost flat path in the forest that connects Galbiate and Pian Sciresa. See the complete path below 😉
[sgpx gpx="/wp-content/uploads/gpx/galbiate – monte barro – pian sciresa.gpx"]