Eat like a local
In Italy, each region has its local dishes, which sometimes are very different from the pizza and pasta associated by the rest of the world with Italy!
In Lecco province, the traditional dishes come from the Mountains and the lake. The plates of Mountain origin come from the farmers' traditions. They are characterized by cheap local ingredients and fat because the farmers needed a lot of energy and didn't have much money. The Lake dishes come from fishermen's settlements and include fish from Como lake.
1. PIZZOCCHERI
A dish with potatoes, buckwheat pasta, cabbage, and a lot of cheese and butter! It is pretty heavy but delicious, especially if you like cheese!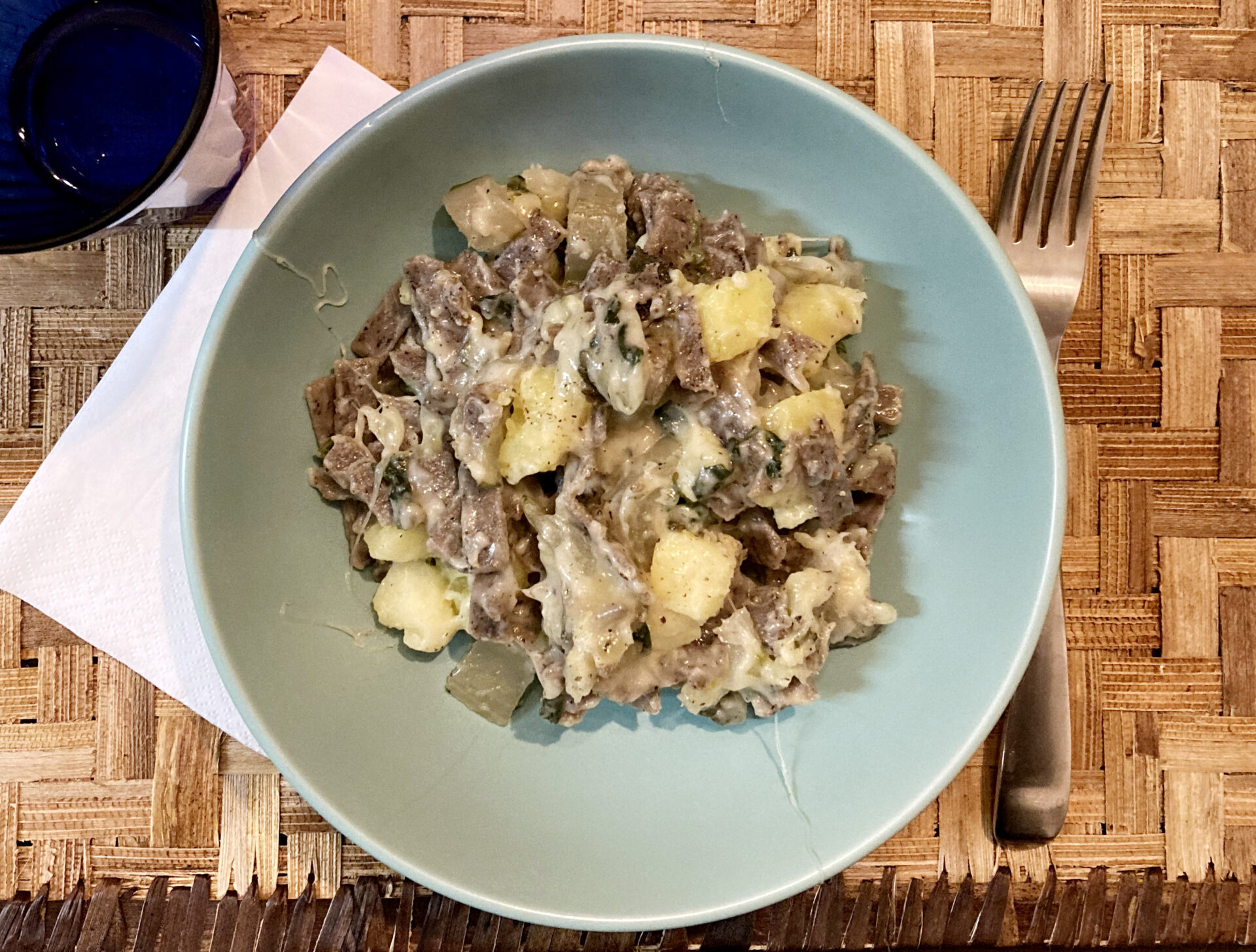 2. LAVARELLO FISH
A typical fish from the lake that is usually cooked on a grill or fried. In many restaurants, you can also order a mix of local fish grilled or fried in many places, which generally always includes lavarello.
3. RISOTTO PESCE PERSICO
Risotto with particular small fishes from the lake. Obviously, with a lot of butter and cheese 🙂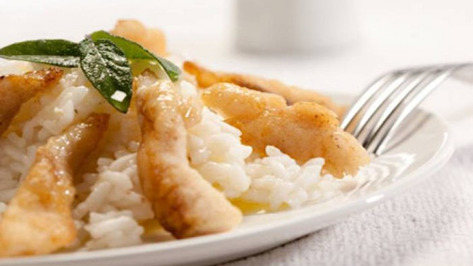 4. POLENTA
Polenta is a very typical side dish in the mountains. Usually, it is served with meat, cheese, or mushrooms. You can also try Polenta Uncia with a lot of butter and cheese.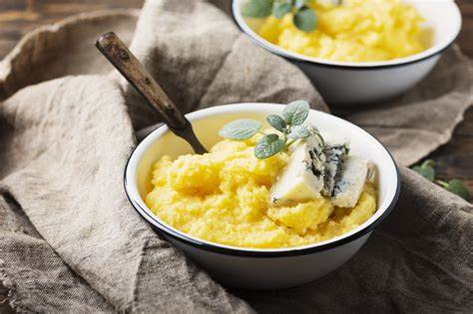 5. CASSOEULA
A traditional dish with a mix of meat and cabbage. Usually eaten in winter. Check the post on our Instagram to know how it is cooked! P.s. in this post, we show how to cook a light version. The original receipt includes less noble and fatter meat like pig rind, muzzle, and feet.
6. OSSO BUCO CON RISOTTO AL ZAFFERANO
This dish is typical in Milan, but you can also find it in Lecco. Osso buco is a slowly cooked piece of veal shank with a bone, and it is very delicious and hard to repeat at home! Usually served with the classical "yellow rice" – risotto with saffron.
7. SCIATT
'Sciatt' means 'mouse' in the local dialect. Fried balls of cheese covered in batter remind small mice with a tail; that's how the dish took its name!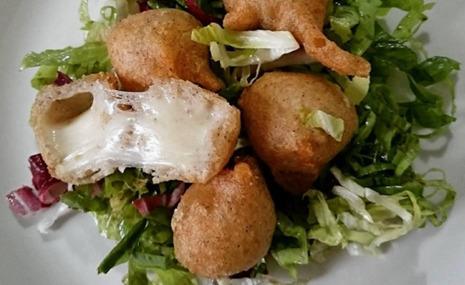 8. BRESAOLA / SLINZEGA
Bresaola is air-dried, salted beef (but it can also be made of horse, venison, and pork) that has been aged for two or three months until it becomes hard and turns a dark red, almost purple color. It originated in Valtellina, a valley above the Como lake.
Slinzega is made similarly to Bresaola, with smaller pieces of meat, which therefore bear a stronger taste. According to some sources, it originally used horse meat rather than beef.
Food that is worth trying, but not everyone will like it:
1. MISSOLTINI FISH
A very salted local fish with a solid and particular taste. The fish is gutted and rubbed in salt. At the end of this process, it's rinsed, skewered on twine, and let out to dry in the sun. Once dry, the Misultin is stored together with bay leaves in boxes (once made out of wood, now tin) with a wooden lid, and then these boxes are stacked on top of each other. This way, the weight of the containers and the wooden lids allow aeration and the spillage of excess oil.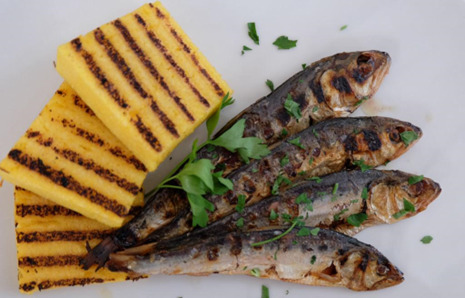 2. LUGANEGA
Luganega is a type of sausage that can be eaten non-cooked if fresh! It has a very delicate taste. If you want to eat it fresh, buy it only in specialized meat shops. You can also try risotto with luganega which is less extreme but is very good 🙂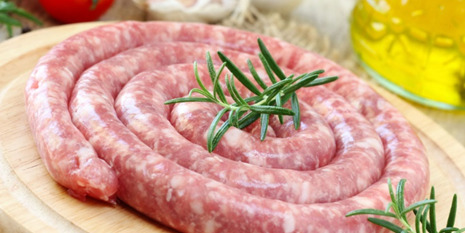 3. TRIPPA
A dense soup of beef tripe (stomach), beans, and vegetables. It is very good if you do not think about what it consists of!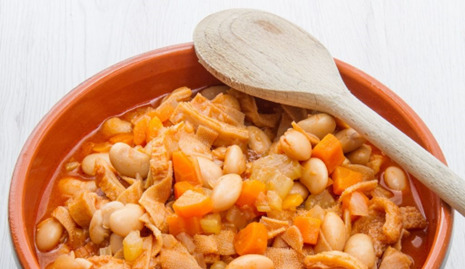 4. NERVETTI
This classic northern Italian dish consists of meat, cartilage, and tendons from beef shank cooked on the bone. When tender, all elements are removed from the bones and left to set, allowing the gelatinous properties to create a firm, jelly-like treat. Our preferred nervetti are sold at Rigamonti butcher shop in Barzio.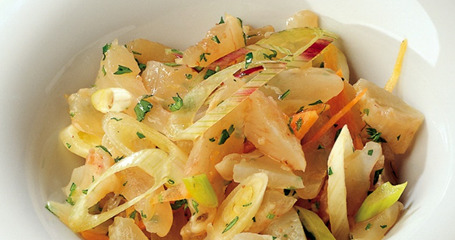 TYPICAL CHEESE
Taleggio – very creamy and fat with different levels of seasoning
Gorgonzola – probably the most famous local blue cheese
Bitto, Casera, Pizzoccheraia (traditional cheese from Valtellina Valley)
Il Grana Padano cheese with a granular structure to put on pasta or just eat
In general: a lot of kinds of goat cheese
There are a lot of local cheese producers in Valsassina valley, which is just 20 minutes drive from Lecco. We would suggest going to:
They have their own cows, their own production. Before buying, you can have an aperitivo or full meal there to taste the cheeses. In summer, they also do delicious, truly homemade ice cream from locally produced milk. You will immediately feel what traditional Italian gelato is!
2. Invernizzi & Rota (Pasturo)
Cheese and salami production. Very simple and small place, but the quality is awesome.
A cheese factory and bar with a kitchen. This place is more commercial and expensive than the previous ones, but still, the quality is very good. They have an Aperitivo area where you can try their cheese and some local food for a very honest price.
LOCAL WINES
The local wines are produced in the Valtellina area on the top of the lake. Most of the wines are red, still, and quite strong: Valtellina Superiore, Sforzato, Sassella, Inferno. Besides, many good wines are produced in the Lombardy area: Lugana (white, still) and Franciacorta (white, sparkling).
If you want some truly local wine produced in the mountains facing Como lake, we suggest you go to our friend Manolo at Cascina Don Guanella. Here they produce km0 and very high-quality wine and draft beer. On weekends and holidays, they are also open for lunch and dinners 😉