Amazing stays between lake and mountains
Experience the Charm of the Lake of Como and the Nature of the Valsassina valley booking our properties, prepared to let you live like local people!
Search and book MyAmazingTimes homes
Enjoy amazing homes with Gorgeous views and amenities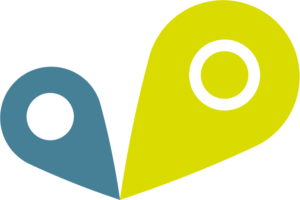 Why our homes are the perfect Choice for your holidays
A fully equipped house
You will find a very italian house, with all the appliances to cook a perfect pasta or prepare a moka cofee!
Partners for your experiences
We have a network of partners that you can choose for your experiences!
Everywhere the same quality
You can choose our properties around the lake and mountains, finding the same quality!
24/7 Support hours for guests
We offer to all our guests a 24/7 support to solve all the issues and help on the daily needs.
Move around like a very local
Before and during your stay we will give you tips'n tricks on where to buy food and wine, best restaurants, beaches, ...
Easy Check-in and Check-out
All the check-in and check-out activities are easy and fast: pre-filled forms, video on how to use appliances, booklet with all the information...
What our clients say about us After using our services
(Barzio) - Maria and Sergio are two fantastic people. Available and timely for any eventuality, they made us feel like among friends. The house was clean and tidy, with everything needed even for very young children. Located practically in the center of Barzio, a stone's throw from shops and food shops. The view of the Grigna group is splendid. We hope to visit again soon
(Pescarenico) - We had a wonderful stay in Maria and Sergio's apartment. It is spacious, very well equipped and the beds are excellent! Lecco is an ideal city to visit the towns that border Lake Como. We highly recommend 🤩
(Lecco) - We can't say enough about this apartment! It was just great, and Maria and Sergio were excellent hosts. Sergio even researched ways for us to get to Bellagio and a boat tour, including advice about buying tickets, etc. (Hint - don't leave the logistics of getting around Lake Como till the last minute!) The place was clean and spacious, has a well-stocked kitchen, garage parking, great wifi and smart tv, and beautiful views of the mountains. We would definitely stay again!
(Dervio) - It was a dream. Incredible view, especially at nighttime. The hosts were super friendly and showed us around the house. Absolute recommendation
(Lecco) - Very spacious apartment equipped with air conditioning, close to the station and center. Shopping options also nearby (huge supermarket called Bennet). Very communicative and informative hosts,. We really enjoyed the view the most, but also the bean bag sofas, netflix and the puzzles in the evening.
(Dervio) - We had a wonderful stay! Sergio was the most gracious host we have ever had at an Airbnb. The views are fantastic! The home was clean and private! A short bike ride from downtown Dervio. I suggest renting a car for transportation to surrounding towns but if not, we had a wonderful taxi experience that Sergio set up
Read about what you can do around lake and mountains
Feel free to contact us for more information about anything